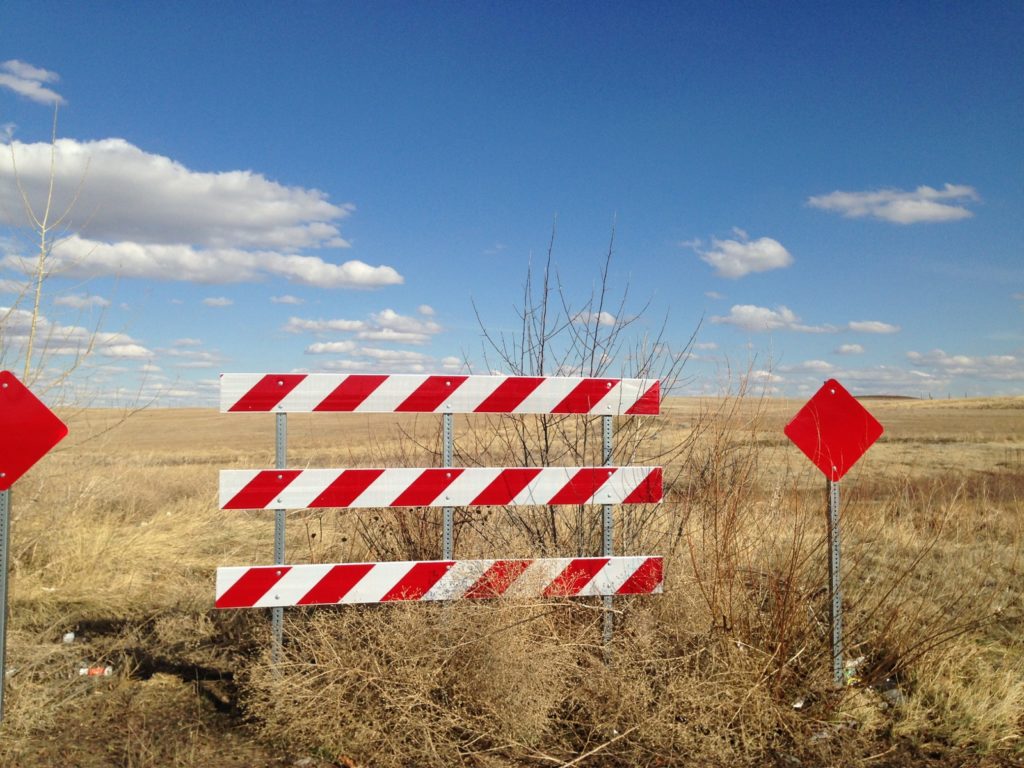 In the recent case involving Aziz Ansari, his date said she used "clear non-verbal clues" to indicate that she wasn't comfortable with the sexual activities they engaged in. But those clues may not have been clear to Ansari. No one who wasn't in the room that night can know what really happened. Maybe she was really clear and he ignored her; maybe she wasn't as clear as she thinks she was. One thing's certain: it's a hot mess.
In the interest of saving other women the kind of distress Ansari's date reports, let's talk about non-verbal signals.
On the one hand, we humans use non-verbal communication constantly. We convey a lot by our facial expressions, the tone of our voice, how we turn toward or away from someone, how we touch, how we move our bodies. Body language is a big part of how we make and maintain social connections, including romantic relationships.
On the other hand, there's real danger in expecting someone to interpret your non-verbal signals correctly. No one can read your mind. "You should have known" creates all sorts of problems in relationships, even established ones. When you're new with each other, the potential for miscommunication is even higher—especially when you add the emotional and physical intensity of a sexually-charged encounter.
When Making Out Gets Uncomfortable
If you're messing around and uncomfortable with what's going on, a sensitive guy may notice your non-verbal signals. Unfortunately, not all guys are sensitive. And even some who are usually tuned-in can get caught up in their own horniness and not pick up on your body language. Some may think that if you're okay with what you've been doing, you'll also be okay with doing more. (Which isn't true, but some guys think that way.) That's why you may need more than hints to get your No across.
Whether you're on a date or hooking up, you have no obligation to do more sexually than you want to. Even if it's a hookup and you both went into it expecting sex, you can change your mind. He may be disappointed, but you don't owe him anything.
Some women let things go farther than they want to because they're afraid of hurting the guy's feelings or being rude. But that sacrifices your needs for his, and why should you do that? What he wants is no more important than what you want. And when it comes to sex, no one's Yes can override someone else's No.
One Step at a Time
So how to balance all this in real life? Start with non-verbal cues and then increase clarity and intensity if you need to.
When you feel uncomfortable sexually:
Change the momentum. If someone puts his hand where you don't want it, pick it up and move it. If things are getting hot and heavy and you want to slow down, shift position. If you're lying down, sit up. Or say you need to use the bathroom, then stand up. That gives both of you a chance to catch your breath—and makes it easier for you to switch to another activity. Turn up the lights, move from the couch to a chair, get a glass of water, put on your sweater, etc.
Start with polite words. If your non-verbal signals aren't getting the results you want, use verbal signals. Actual words are much harder to ignore or misread. Start with something that gives the benefit of the doubt. You can even smile if you want—but make your words clear. "Hey, let's slow it down." "That feels really good, but that's as far as I want to go tonight." "I'm feeling a little uncomfortable here." Most guys are decent people who'll ease up once you've objected.
Don't do anything you don't want to. If he asks for a blow job and you aren't comfortable with that, don't do it. If he suggests going to the bedroom and that feels wrong, you can simply ignore the request, or say you don't want to. He's allowed to ask; it's up to you to say No.
Amp up the language. If saying you want to slow down doesn't get his attention, use stronger and clearer words: "No, I don't want to do that." "Stop it." Any guy who hasn't been living under a rock knows he's ignoring consent—and committing assault—if he keeps going.
If he still doesn't listen, get mad. If you've said No or Stop a couple times and he doesn't stop, you should be pissed. This person is disrespecting you. He's taking advantage. Channel your inner warrior. Get louder—yell, even—and push him away. Use whatever four-letter words come to you. He has no right to take more than you're willing to give.
If you feel scared, get out of there. Trust your gut. If at any time your instincts say he's ignoring your No or that you're in danger, there is no point in taking chances. Go. Now. Anyone who disregards your No to the point that you feel scared isn't someone you want to be in a relationship with. Protect yourself and to hell with what he thinks.
The take-away: Non-verbal clues are useful, and often they're enough to communicate what you need to—but not always. Being empowered doesn't mean relying on someone else to notice what you hint at; it means using words and other tools at your disposal to be really clear about what you do and don't want.