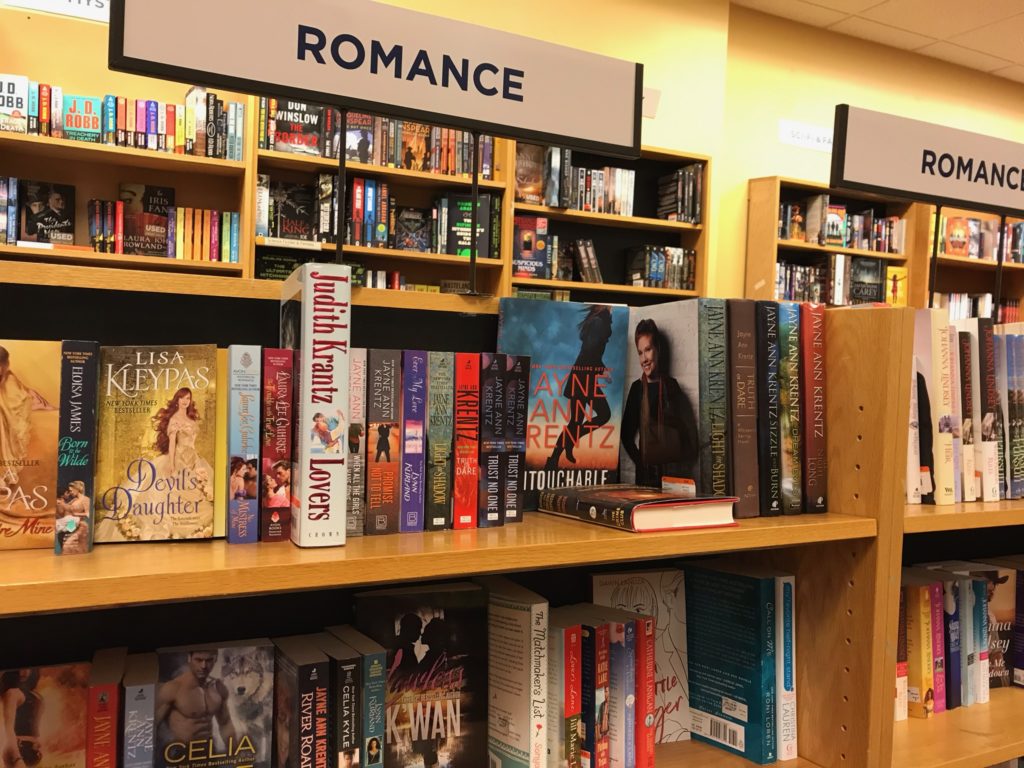 When you were a teenager, did you read romance novels? Does your teen daughter read them? Your son?
If they don't, you might want to pick up a couple Harlequin Romances and leave them lying around. They're a surprisingly useful component of sex education.
OK, this might not be obvious. It makes more sense when you think about romance novels in contrast to the other kinds of entertainment that teach teens about sex and relationships: songs, movies, TV, and especially pornography. Those media often talk about sex crudely. Much of what they show is mechanical, not loving, and focused on male pleasure; some of it is violent and degrading. Not the best view of what sex should be.
Then there's sex ed at school. That's usually focused on biology and avoiding pregnancy and STIs. Very few school programs even mention pleasure, let alone how to talk about wanting to have sex.
To fill the gap between porn and clinical information, teens need something else. That can be conversations with parents and other trusted adults. It can also be fiction, especially literary fiction and romance novels. (Credit where due: I'd been perking a post along these lines when a New York Times writer helped me flesh out my thinking in this column.)
Bring on the Romance
In contrast to porn, romance novels are about relationships, with sex as one component—just like in real life. Some romances are fairly tame, some very steamy…but in none of them are women simply treated as objects by men. Women are the main characters. They have sexual agency: they get to choose whether and when to have sex.
A romance heroine gets in bed with the hero not because she thinks she has to, but because she really wants to. Her desire is every bit as powerful as his. She wants him.
This is a powerful counterpoint to pop culture images that focus exclusively on male desire. Not only do romances stir up sexy feelings in girls, they show them that those sexy feelings are good and normal. They teach that a partner should care about your desire, should work at finding out what you need emotionally and physically to make you want.
Sexual Agency
"Agency" is the concept that each of us has the right and capacity to make decisions about our lives. I believe sexual agency—that each individual gets to freely choose whether, when, and with whom to have sex—is one of the most important things we can teach kids. That's especially true with daughters, because there's so much out there that devalues women's sexual agency. Sex should always be something freely chosen, not demanded by someone else.
It's important to talk about sex as a choice, with kids of any gender. But literature has a way of taking abstract concepts and helping us experience them. Romance novels (and fiction in general) bring it home on a gut level. They help young people internalize the importance of desire in both parties, so the sex they eventually have is more likely to be respectful and mutually pleasurable.
Literature, especially romance novels, also shows how people build relationships and talk about sex, especially whether and when they want to have it. Porn is mostly about doing the deed; romances show the kinds of contexts where people might want to have sex and the conversations that get them there.
A Small Investment
So pick up a romance or two at the supermarket. Read it yourself if you like. Then leave it around on the coffee table or anywhere your teen can find it. Depending on your relationship with your daughter and how contrarian she is, you might mention it to her or say nothing. If you don't push her, she may get curious and pick it up sometime.
(If you have a son, you might tell him not to read it; that's probably the only way to pique his curiosity enough to get him to pick up a book aimed at girls.)
The cost of a paperback: a few dollars.
The value of lessons on female desire and sexual agency: priceless.