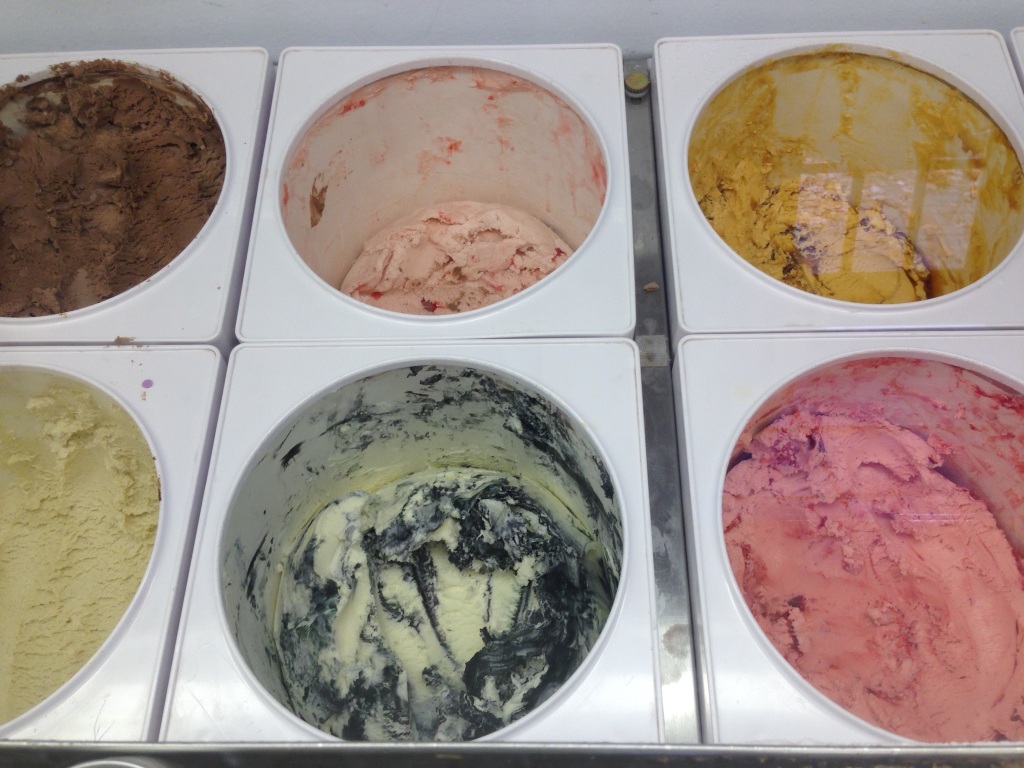 I recently attended a continuing education class for therapists on sexuality in clinical practice. The instructor is part of a group of therapists who are known for being very open-minded about sexuality and therefore see a broad spectrum of human behavior. (Thanks to Kevin Gallagher, LCMHC of op.ti.ma in Burlington, VT for a great workshop!)
One of the many things I learned is that the first time gay men have sex, they generally ask each other "What are you into?" They go into the relationship curious—and talking openly—about what turns each other on.
This is quite different from most straight couples, who tend to assume they have the same goal (intercourse) and who may or may not ever get around to talking about what else might be fun or exciting. But that can limit both the range of amorous play they share and the depth of the openness within the couple.
Granted, asking from the get-go may be more than most people want to do. But it's never too late to be curious about what "flavors" might interest your partner.
Suppose you have mostly plain-vanilla sex, and it's nice. Or maybe vanilla, chocolate, and sometimes strawberry; occasionally with rainbow sprinkles. All good! But if you're honest with yourself, you might acknowledge some curiosity about, say, pistachio. Or heath-bar topping, or whatever. Does your partner know that? Might she be willing to share a small taste of it with you now and then? She'd probably be more willing to try the pistachio that interests you if you're willing to experiment with the maple walnut that intrigues her.  Either of you may find you really like what the other proposes; really don't like it all; or don't like it very much, but don't mind it either, and are willing to join in occasionally as a gift to your partner. But, as the saying goes, you never know until you try.
And in this case, you may never know until you ask. If you feel shy about this, choose your time carefully—sometime when you're both relaxed and feeling close, but not while you're messing around. (And probably not right afterward, either—that can feel like criticism of the lovemaking you just did.) It may be easier if you can avoid eye contact, like if you're out walking in the woods or cuddling in the dark. Say something like, "I love making love with you. But I know people like all sorts of different things in bed, too. Is there anything we haven't done that you'd like to try? Or something we have done that you'd like to do more of? What would be fun for you? I can't promise to do absolutely anything, but I'm curious about what would excite you and maybe we can give it a try."
Maybe your partner knows right away what she'd like. Or maybe he needs some time to think about it, or about how to describe it—in which case ask again in a couple of weeks. Do your best, together, to figure out a way to incorporate each of your turn-ons into your playtime, whether in actual practice, in fantasy, or just by talking about it. The process of talking about desires can be just as important as whether you act on them—it's about the journey, not the destination.