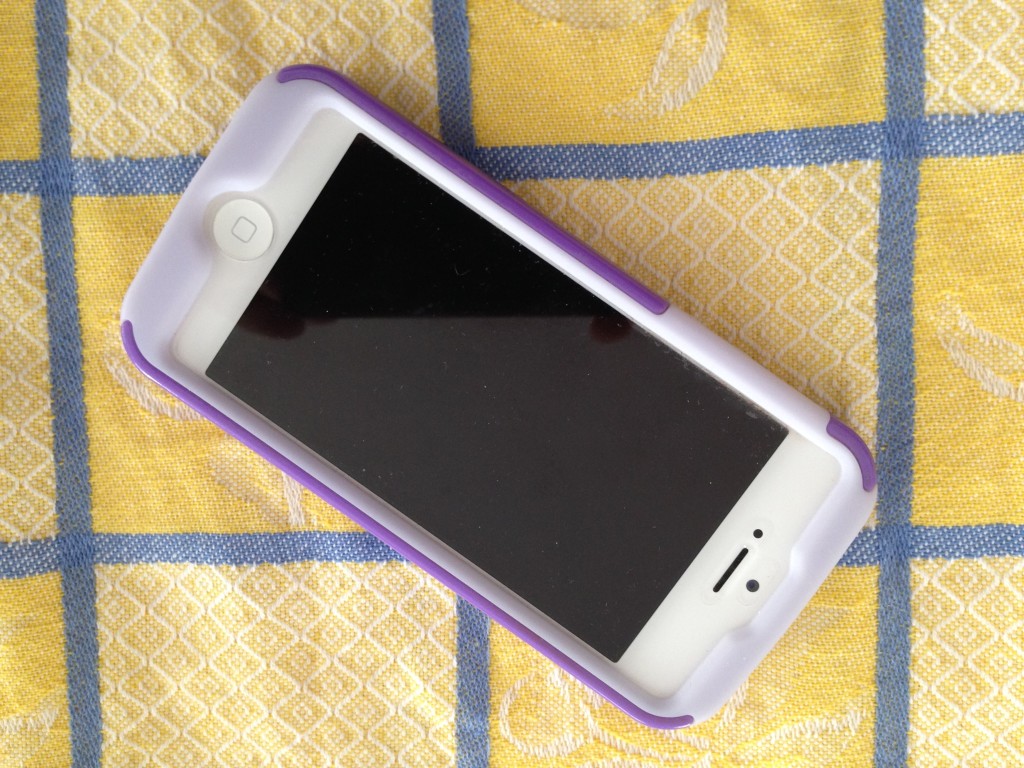 With phone cameras constantly in the hands of every teen (and many pre-teens), zillions of selfies get taken and shared. Most of them are harmless. Some are flirtatious. And some are sexually explicit "sexts"–and that can be trouble.
The following story was told to me by Scott Driscoll, a 20+-year former law enforcement officer specializing in cyber crimes. Driscoll founded Internet Safety Concepts LLC and consults with schools and parents about how to protect children; he co-wrote a book on the subject, www.RUinDanger.net  Names and details in the story have been changed to protect privacy.
******
Katie was 15 and a sophomore in high school when she decided to take a sexy selfie. Not to send to anyone—she didn't even have a boyfriend—but just to see what it was like, whether she could look as hot as the models in the lingerie ads. She took a few topless photos on her cell phone and was pleased: She did look pretty sexy.
A month later, she was hanging out with four girlfriends. She pulled out her phone to show them a photo of the cute thing her cat did a while back. As she was scrolling through the photos, Sarah caught a glimpse of the topless selfie, shrieked, and grabbed Katie's phone. "OMG, Katie, you look hot! Why didn't you show us this?" Before Katie could grab the phone back, Sarah had forwarded the image to the other three girls.
While Katie cringed and begged them to delete the picture and please not tell her parents, the other girls laughed and told her how sexy she looked. Katie was super-embarrassed, but also a little proud that the other girls thought she looked hot.
Later, Alison had a brilliant idea: Getting the attention of the junior Katie had a crush on. "Wow, if Zach saw this, he wouldn't think she was too immature for him! He might even ask her out." Thinking she was helping her friend, Alison secretly forwarded the picture to Zach.
The next day at school, people Katie hardly knew kept coming up to her in the hall. "Hey, Katie, nice photo!" "Next time, wear purple undies." "Let's see one where you pout and turn your shoulder forward a little." Before the end of the day, Katie's selfie was the buzz all over the school. Katie was ashamed and horrified—and terrified that her parents would find out.
Two weeks later, a guy in science class pulled her aside. "I saw your picture on a website. I think you can find it if you Google your name." The minute she got home from school, Katie went looking online. She found her picture on a free porn website. She freaked out, and finally told her parents what was going on.
Her parents got the police involved. The police investigation found that the porn site that posted Katie's picture was in Croatia—beyond the reach of US law enforcement.
Two years later, Katie was applying to college. She went to check her "social footprint," to make sure there wasn't anything about her online that would make a prospective college nervous. She discovered that the picture was on additional overseas porn sites as well, and there was no way to get the picture removed. Every time Katie applied to college (or later, for jobs), she has to explain that photo.
******
Now, I'm not trying to breed hysteria here. Not every sext will get sent around the world or even around school. But the risk is real, and when things do go bad, the consequences can be serious.
In some states, teens sending or receiving explicit images can even be considered a crime: possessing or distributing child pornography. This can be true even if the sext was unsolicited and unwanted. The laws are starting to change to reflect the reality of sexting, but there are still legal risks (for both boys and girls).
If you have a child in middle school or older, you might want to ask her about sexting at her school. If she seems cavalier about it, consider showing her this story. Encourage her to think long and hard before sending any text or selfie that she wouldn't want everyone at school to see. (Or, for extra perspective: that she wouldn't want her grandmother to see.) Teach her to never forward someone else's compromising image and to ask for adult help if anyone she knows starts doing that.
Flirting is a wonderful thing. But teens are much better off flirting in ways that don't risk an intended-to-be-private image getting into the hands of the wrong people.